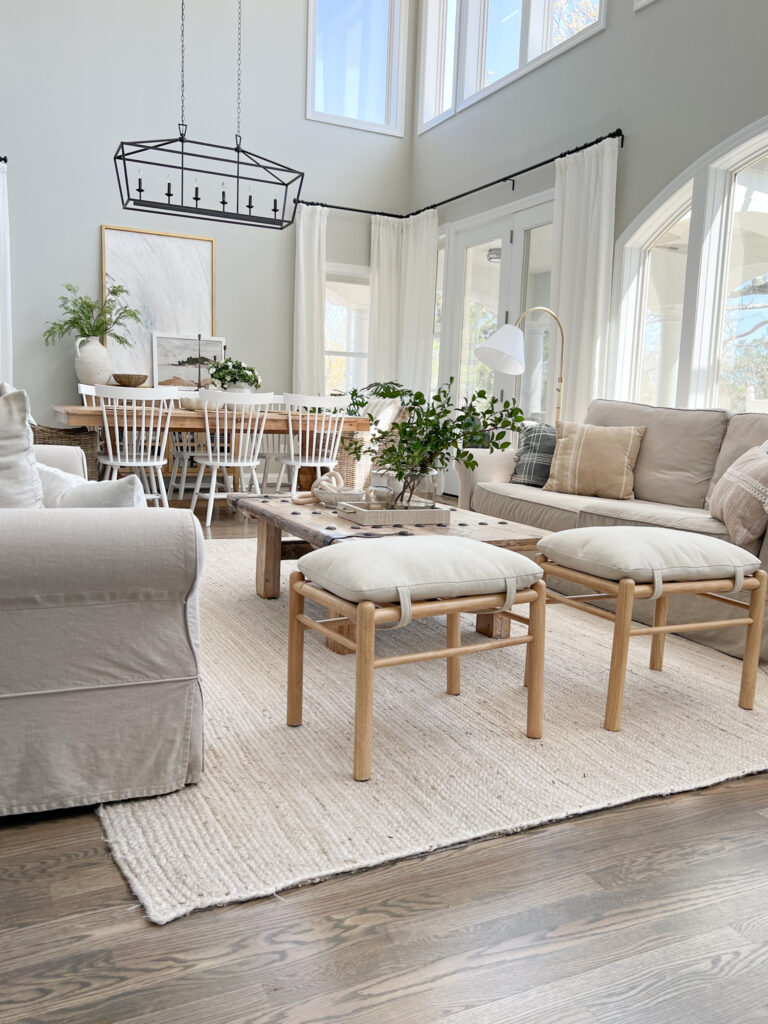 Why We Remodeled in the First Place
Our living room is the epicenter of our home. It was also the epicenter of where we had the most hurricane damage from Hurricane Florence. This room has massive vaulted ceilings and windows galore. This is all that makes this space so unique and gives this room life. But, this massive wall of windows leaked terribly when they were pounded for more than 3 days by heavy wind-driven rain during the 2018 hurricane.
My husband stayed behind to watch over things during the storm while I and the kids evacuated to WV to my parents' house during Florence. This was truly what saved us from having a total loss after that storm. He used every towel that he could find, drying up the water pouring into our home. He moved our furniture so that it wouldn't be damaged. Even still, we couldn't escape all of the damage. The large wall in our living room took on a lot of water. Our floors here had buckled from the water that came inside. But, his work during the storm did help us tremendously. If he hadn't stayed behind, I know it likely would have been a total loss, and we would have come back to a molded rotten mess.
So, we decided to use the opportunity to make some changes that would help us capture more of our own style. Our wood floors ran throughout the entire house, and to try and match the stain in one area would have been risky. When you have to remove all of your home's contents to change your floors, you consider ALL the changes you would like to make. So, that is just what we did.
Coastal Living Room Changes We Made
For our living room, the biggest change was honestly the shiplap on the fireplace wall. It runs all the way to the top of the vaulted ceiling to create a coastal-style focal point. We also changed our paint color. Paint is magic and can do so much for a room. I decided to refinish all of our tables. Our floors were also stained a more coastal-style color. Other than that, we just changed up our curtains and decor pieces to give this space new life.
This post contains affiliate links. Please click here to read full disclosure policy.
Paint Color – Repose Gray by Sherwin Williams (full strength)
Floor Color – Warm Gray custom stain
Trim Color – Extra White by Sherwin Williams
Blanket ladder – Built from barn wood. Linked some similar ones below.
Coffee table – Refinished old table from Pottery Barn. Linked similar below.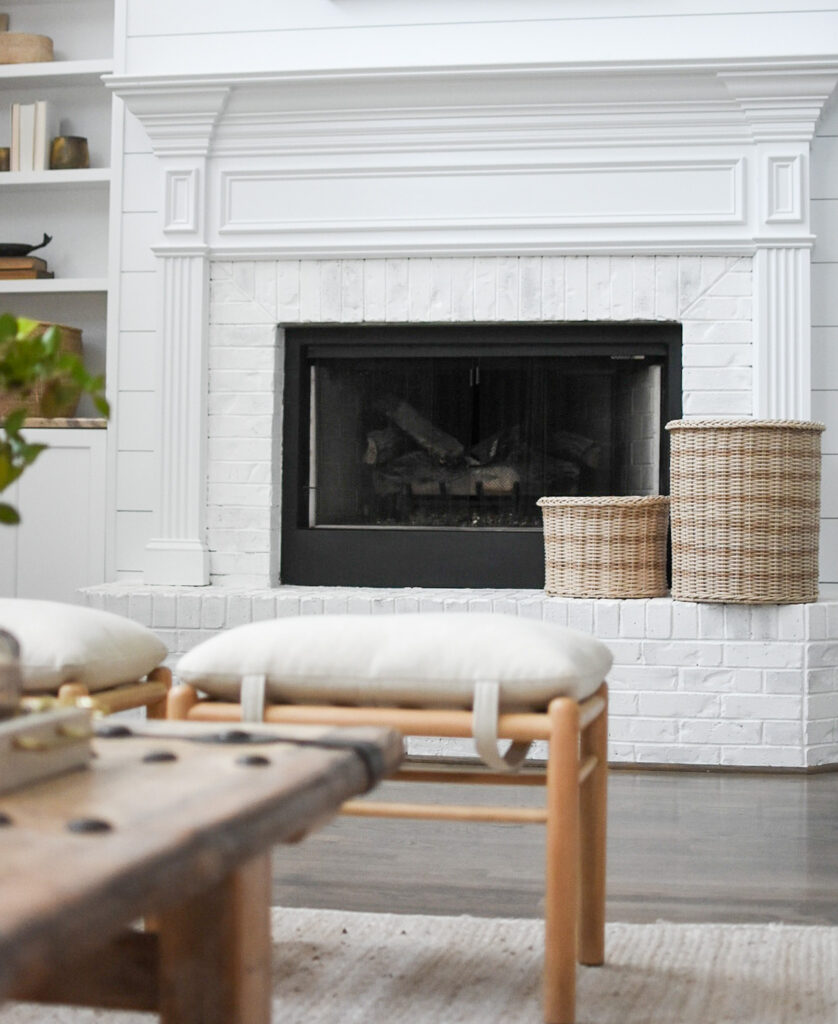 Click the photos below to shop our living room decor.