Lighting Ideas for the Coastal Home
The right lighting can take your home from drab to fab. It is one of the components that elevates a home from a builder-grade to that beautiful custom look. If you love the bright and airy coastal style, you can enhance this feeling in your home with the right lighting choices. Whether we are talking about ceiling fans, sconces, table lamps, or chandeliers, there are coastal lighting options for all different styles of lighting. Let's talk more about how we can add that perfect ambiance to your coastal home.
Why Invest in Lighting for Your Home
Investing in quality lighting enhances the value of your home. The right lighting adds personality and style but also sets the overall tone for a room. There are a few different types of lighting; overhead lighting, ambient lighting, task lighting, accent lighting, and decorative lighting. All of these have their own purpose and function while lighting up a room or space in the home. It is equally as important to have a good amount of natural light inside a home. Since natural light cannot be in the entire house, lighting designs and proper placement are key to evoking the coastal-style feeling you want to have in your home.
What Makes Lighting "Coastal?"
If you are trying to add some coastal light fixtures to your home but are not sure where to start, just think about what makes you feel like you're on the coast. For example, feelings of calmness and serenity both bring to mind a feeling of being on the coast. Bright and airy rooms also give off that vibe. Utilize natural materials throughout your coastal home lighting to add organic texture like you will see on the coastline. Some gorgeous design ideas include rattan, jute, and natural wood. Lighting with clear glass shades let a lot of light shine through to enhance a bright and airy coastal feel.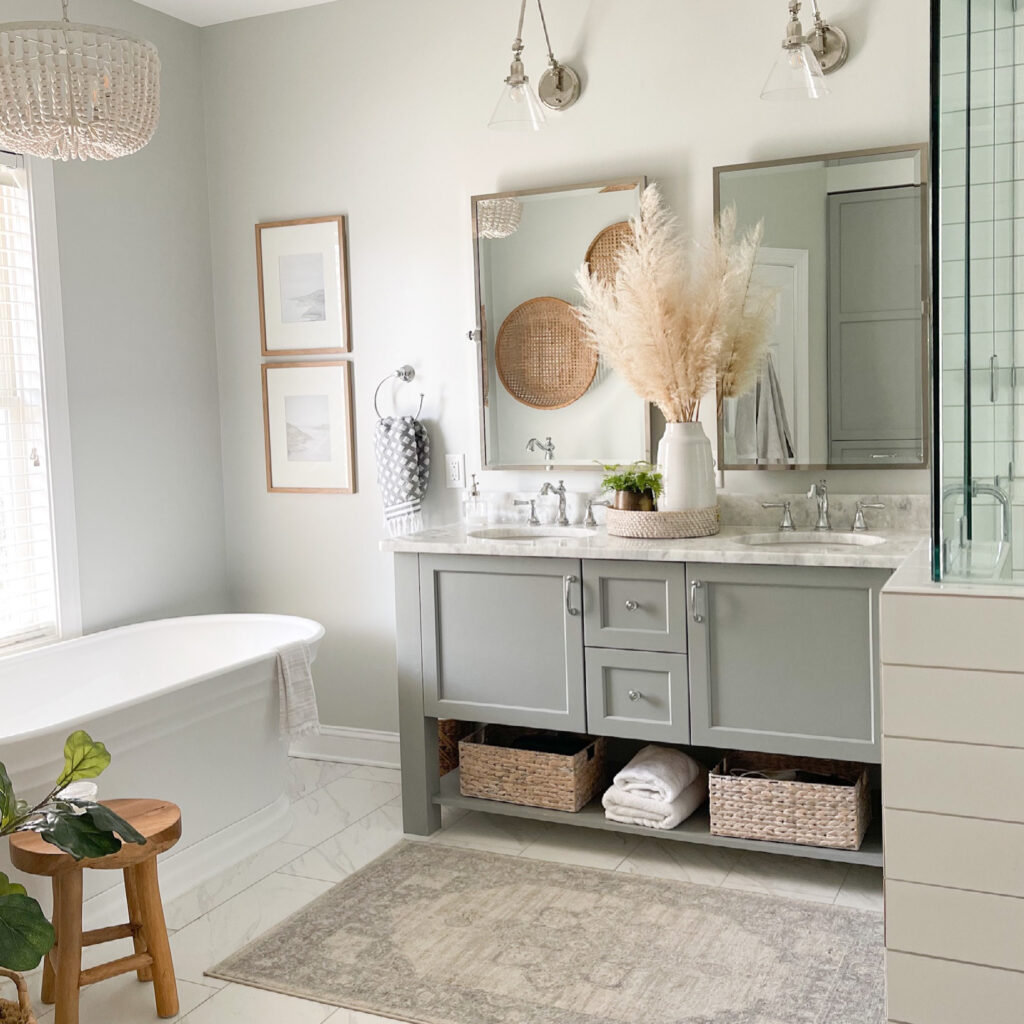 A wooden beaded chandelier would be a great option over a dining table, in a bedroom, or over a free-standing tub. These give off a more relaxed feel versus a crystal chandelier. Add rattan pendant lighting over your kitchen island or place a rattan table lamp in your living room. From higher end options, to more affordable ones from Target or Amazon, there are beautiful coastal style lighting options available at every price point.
Keep in mind that coastal style lighting generally stays in the neutral color palette but adding pops of blue is a great option! When using the right shades of blue, it can bring in a sense of calmness and serenity just like the ocean Combining natural material lights with pops of blue in the decor combines warm and cool tones for a beautiful combo that lends a sense of calm to a space.
How to Incorporate Coastal Lighting in Your Home
There are many different ways to incorporate coastal lighting into your home. The key takeaways are to stick with natural tones, textures and materials, while focusing on a warm, calm, and welcoming vibe.
1. Living Room, Kitchen, Dining, CommonAreas
Pendant lights add a focal point to any room. Think about adding either 2-3 over the kitchen island. Place lamps with rattan shades on side tables in your living room or install a ceiling fan with white or light wood blades. A wooden chandelier is also a great option over the dining room table to enhance an elegant coastal style.
2. Home Office
Overhead lights give off a direct glare so forgo them in your home office. Instead, coastal table lamps made out of woven seagrass would add a fun element to an office desk or a couple of side tables in the office. Have a dark corner in your office? Add a rattan floor lamp to brighten up the space. Utilizing natural light also gives off that airy and warm coastal feeling. You may even consider wall lights like some rattan sconces.
3. Bathroom
Since bathrooms are a bit limited with lighting, coastal vanity lights with brass, clear glass shades or even some jute accents are great around the bathroom mirror. Add a single rattan pendant light over the bathtub or make the most of natural light by utilizing roman shades.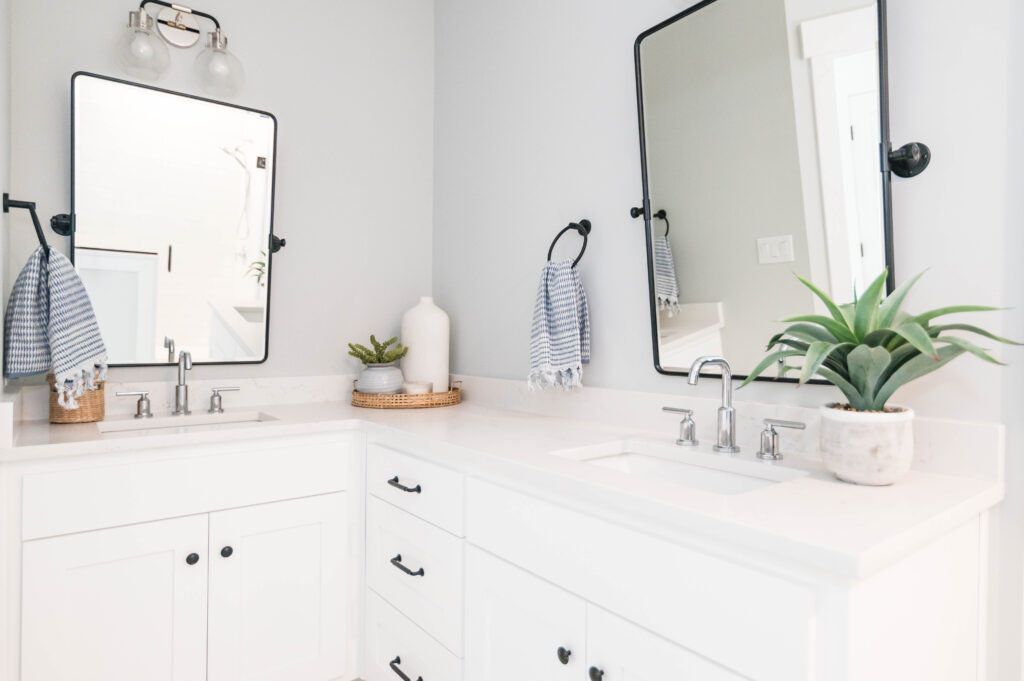 4. Bedrooms
Add small bedside table lamps with a beautiful mix of soft coastal colors, terra cotta-styled lamps, or clear glass shades. A single wooden chandelier or wood bead flush mount is a perfect choice to place over the bed. Another option is to add woven sconces on the wall behind the bed to lighten up the room for some nighttime reading.
5. Entryway
An entryway is the first room any guest sees when entering your home and lighting sets the mood of any entryway. To create a warm and inviting entryway, add a console table with a mirror, and a woven pendant light, or add some small clear glass table lamps. If working with a smaller entryway, use a small lamp with a rattan lamp shade on a console table. Another option is to use a ceiling light that has an open framework to let a lot of light flow through so you don't compromise the space in your home.
Why Add Coastal Lighting to Your Home
In conclusion, coastal lighting conveys a calm and serene style and can enhance the overall aesthetic. Adding natural textures to your home gives it more interest and depth while overall giving it a designer appeal. There are so many different ways to utilize coastal lighting throughout your home to create that warm and inviting feeling. If you are looking to increase the overall value of your home, adding coastal-style lighting is where it's at. I would love to see what coastal lighting you have put in your home so feel free to share with me!
Never miss a thing!
No pressure! you can cancel anytime