Guide to Decorating with Natural Light Wood Finishes
When styling your home, there are so many options to choose from for picking different pieces of furniture and decor. If you're looking into wood finishes for both, considering a light wood finish may be just what you need to give your home a coastal feel. It helps create a light and airy look to your space, which is ideal for creating a coastal-style home.
This post contains affiliate links for you to use at no additional charge. Check out the full disclosure here.
Why Choose a Natural Light Wood Finish?
As mentioned above, choosing light wood finishes for furniture and decor helps create a light and airy look. If you have medium to dark wood floors in your home, natural light finishes work well with the darker floors. They also work well with lighter floors. Overall, they create warmth in any room and can help to evoke coastal style.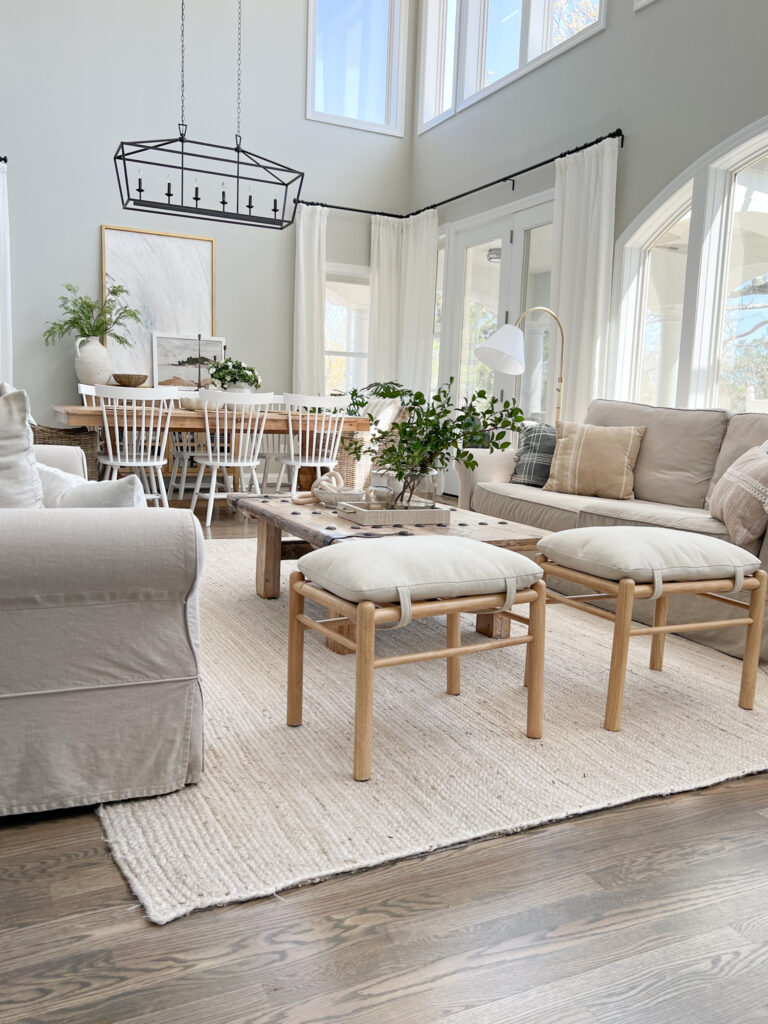 What Pairs Well with Natural Light Wood Finishes?
You would be surprised at the versatility of light wood finishes. You can pair so much with them in creating that warm, airy look. One of the great looks to pair with light wood furniture is neutral linen pieces. For example, linen sofas, chairs, or bedframes work well with light wood pieces. Brass tones and black finishes also compliment them well. So many homes can now be found painted in a moody hue or have darker accent walls – pairing light wood finishes with these can help naturally brighten the room and offer a nice contrast. You can also pair blues, grays, and whites with light wood.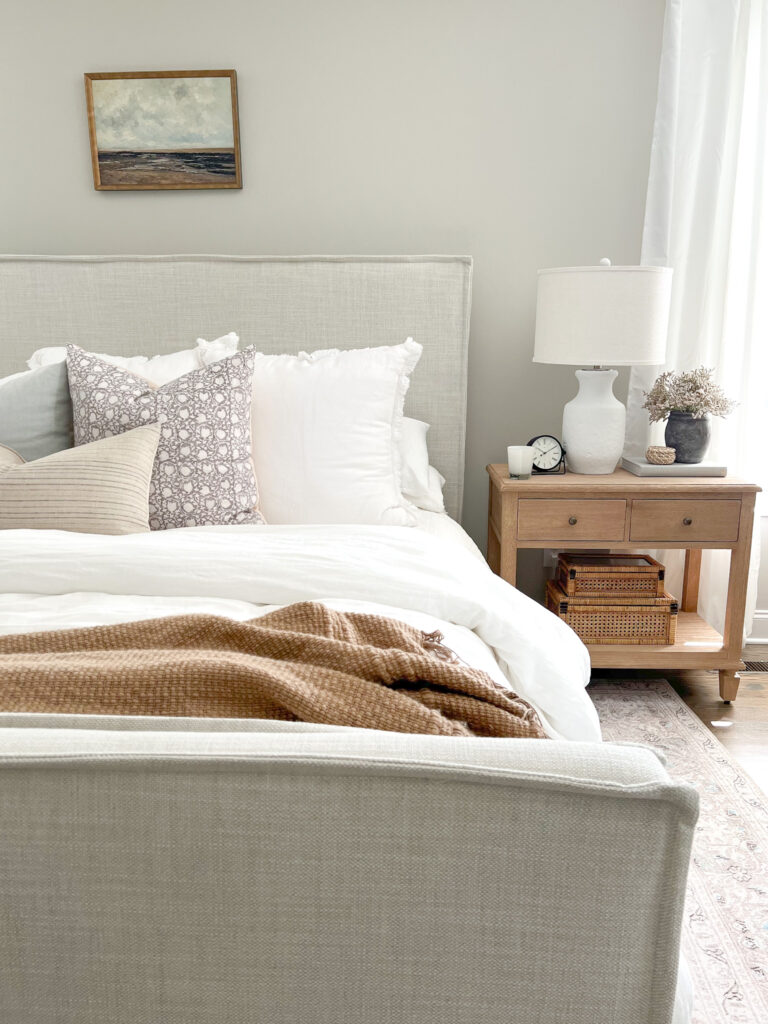 Where Can You Add Natural Light Wood Furniture Pieces?
My guide to this is simple: stick to quality, not quantity. You should only have a couple of pieces in each room, and they don't necessarily have to be matching. Think staple pieces that catches your eye.
For example, in the bedroom, go with a bed, dresser, or nightstand with a light wood finish for that extra airy look. Here are a few of my favorite pieces that work well.

In your living room, try to find either a few decor pieces (photo frame, floating shelf), or add staple pieces with this kind of finish: think coffee tables, end tables, accent chairs, or your mantle. Below are some great looks.

For your kitchen, an obvious choice would be a dining table or chairs, but you can also add light wood finishes on sideboards, bar stools, and decor. Check out some great options here.

Lastly, adding light wood finishes to your entryway can help set that light and airy tone when guests first arrive. Try a bench, console table, or dresser with some mixed and matched decor to accomplish that look. Here are a few that work well.

Do you have light wood finishes on your home furniture or decor pieces? I'd love to see how you style this in your home! Drop your photos in the comments below, or tag me on Instagram.
As always, if you need help styling a room, let's chat! Learn more about my design services here.
Never miss a thing!
No pressure! you can cancel anytime