Five Must-Haves to Style an Entryway Table
One of my favorite things to style and design are entryways. There's just something about curating a cozy and stylish entryway table that leads into your home. It's the first impression that guests have. Plus, it gives them an idea of what to expect throughout the rest of your house, and there is no limit to what you can do to design the space. I love having an entry table crafted with styled decor pieces as well as functional items to create a beautiful space that is the gateway to your home.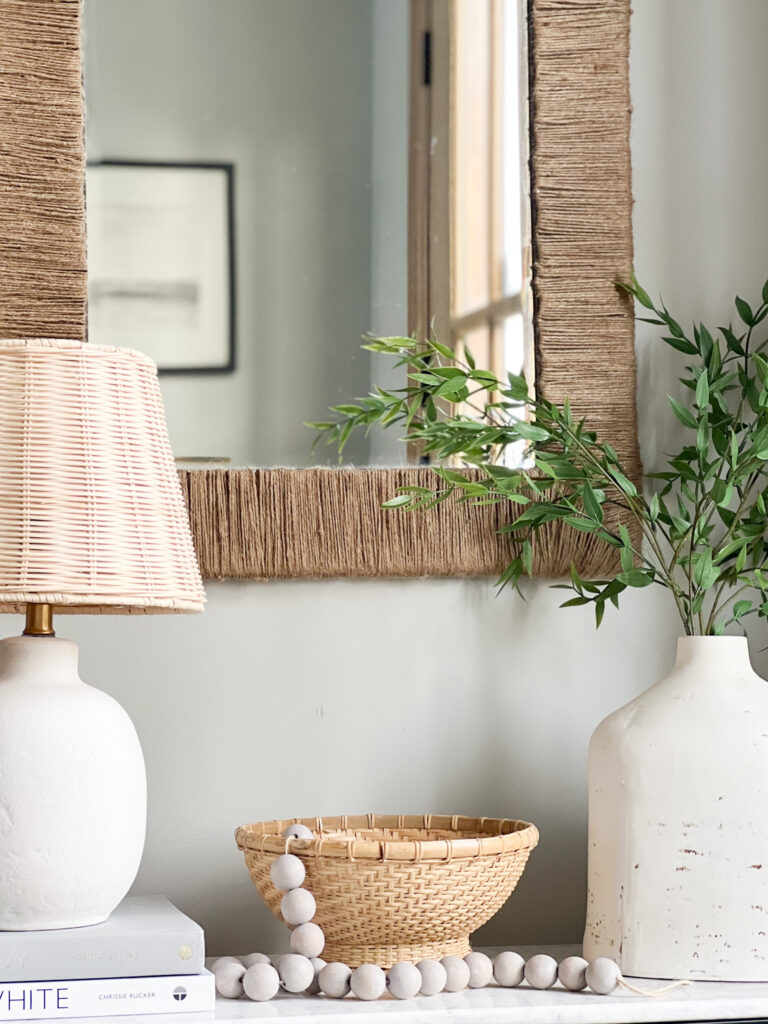 What Are Entry Tables Used For?
Not only are entry tables a statement design piece, but they can be used for functional purposes as well. They are an optimal place to store items like keys and such when you first walk in. There are so many ways you can make an entry table both decorative and useful for organization/storage. Since they are also the first impression inside your home, they create the perfect opportunity to reveal your home's style.
Types of Entry Tables
There are several different kinds of entry tables you can choose from. A console table is definitely a popular choice. They can be simple or more ornate. You can also choose one with a cabinet style, if you like having more covered storage in your entryway. A dresser is a unique entry table that allows you to organize within drawers, depending on your storage needs. With this type of piece, you can even have additional space for seasonal decor.
A while back, I refinished a dark wood table to use in our entryway. Sometimes, you can find a great piece to refurbish from your local thrift store or garage sale. There are so many styles of tables and cabinets available at many retailers at different price points. Really, the possibilities for this spot in your home are endless.
Five Must-Haves to Style an Entry Table
When you begin the decor process for your entryway and entry table, here are a few staple pieces you don't want to skip.
Mirror – A must-have for sure! A pretty mirror not only reflects light to create a bright feel, but it allows for a quick self-check before you leave. Both decorative and practical.
Decorative Bowl – Great for storing those items you need by the door like sunglasses or keys.
Covered Storage – Grab a few pretty boxes, baskets, or drawers to house more unsightly items like sunglasses, masks, sunscreen, or bug spray.
Lighting – A lamp, sconce, or candle can help create that extra cozy feel at the entrance of your home. A candle can go a long way in helping to set your home's aesthetic, especially to help capture the feel of the season (from summer to fall & Christmas). Lamps offer the perfect ambient lighting – and are the perfect piece to evoke your home's style.
Decorative Books – I love adding a stack of books to elevate the space. Here are some of my favorites!
I would love to see the way you've styled your entry tables! Tag me on Instagram so I can check our your curated space!
Never miss a thing!
No pressure! you can cancel anytime